Hi there.
Someone, please, could you tell me where I can find out about all the available parameters of the encoders and their respective meanings (
image below)
?
I use foobar2000 for ripping and encoding audio files.
Thanks in advance.
---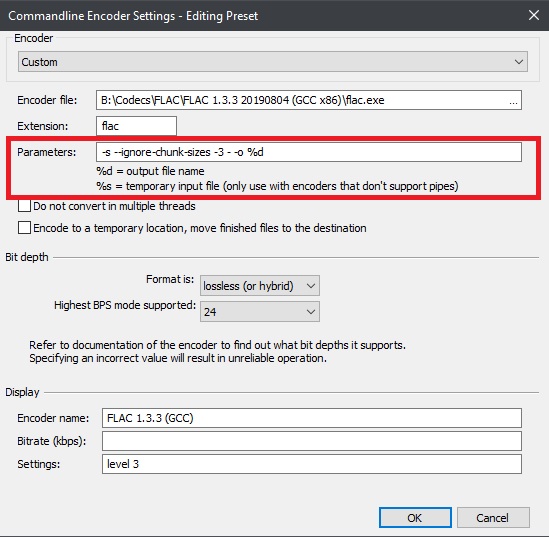 You would need to check the documentation of each encoder.
You're example is FLAC.exe so see https://xiph.org/flac/documentation_tools_flac.html
This doesn't imply that all available options are compatible with foobar2000
Thanks, this is enough to me!