I mean, the #hydrogenaudio channel on freenode is still technically up, so I wonder if there's something elsewhere, on another server or it's simply died out.

Edit: oops! only saw the sticker now. Mods, please feel free to delete this.
The other IRC is also "dead" with 10 to 12 users idling. Few people use IRC today.
Freenode is dead. But the channel on Libera.Chat is also very quiet.
---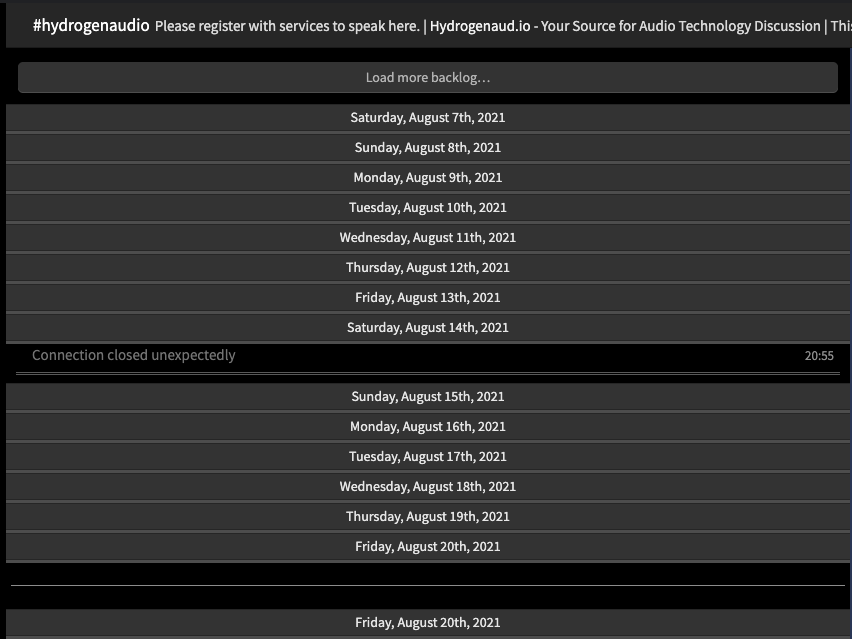 Yeah, I just popped in for a while (I think I saw you there,
@j7n
) and noticed idling is pretty much all it's been reduced to.