Hi everybody!
Here are 20 file types icons for foobar I made recently. 16x16...256x256 pixels. Vista/7 ready.
APL, CUE, FPL, M3U, M3U8, PLS
AAC, AIFF, APE, FLAC, FB2K, M4A, MP2, MP3, MP4, MPC, OGG, WAV, WMA, WV
Sharing is caring, right? Hope you like them
If you want me to add icons for other file types, just let me know.
Download
: [attachment=5717:Foobar2000_K4_Icons.7z]
[attachment=5716:Foobar20...K4_Icons.png]
---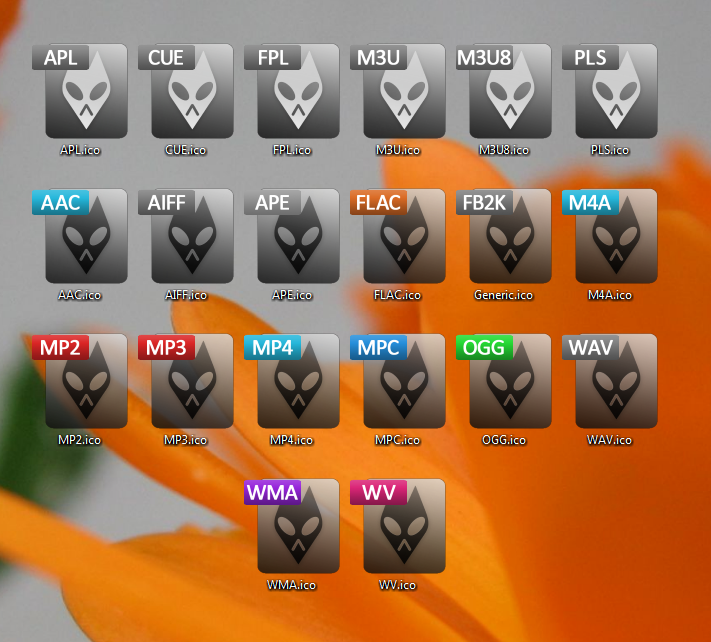 Way better than the default icons.
What did you make these on?
Yeah, I'm necro-ing this thread.
This is still the best icons for foobar2000 hands-down. I wish it was updated to cover all icons.